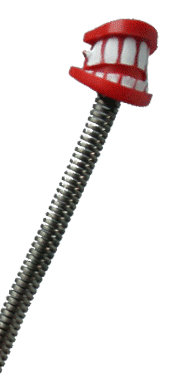 Tara K Wells is an artist and designer living and working in Sackville, New Brunswick, where she enjoys breaking down the broken-down and building with the bits.
many of the things she makes are animated in some way or another.
she is married to the swellest of fellas, and they share their home with a lovely dog and a whole heap of stuff.
Tara has thankfully received several grants from the New Brunswick Arts Board, and one from the Canada Council… and was surprisingly long-listed for the Sobey Art Prize in 2009. go figure!
_______________________________
need to make a face mask?
need help designing a logo or a website?
looking for a print designer?
want art?
say hi?
got questions?
got answers?
thanks for visiting, and have a swell day.
t