Candy + Home, Home
Here's a few more quilts that we lay under these days. These were made using two similar processes - where you essentially deconstruct a large-print fabric on the repeat, and reassemble the fabric into spiralesque units using the cuts from the repeat (if that makes any sense). neither of these quilts are original designs, since i was following instructions to make them. but still, i chose the fabrics, and the arrangements, and i still love them even if they are not wholly born from my brain.
Home, Home (2011) this quilt is made from "one-block wonder" instructions using a large print of buffalos grazing on the plains. I established the palette for the geometric cubes from that fabric. this technique requires 6 repeats and the row size is uniform no matter the repeat size. This quilt is very particular about exact angles - a 60 degree ruler is essential, as is patience.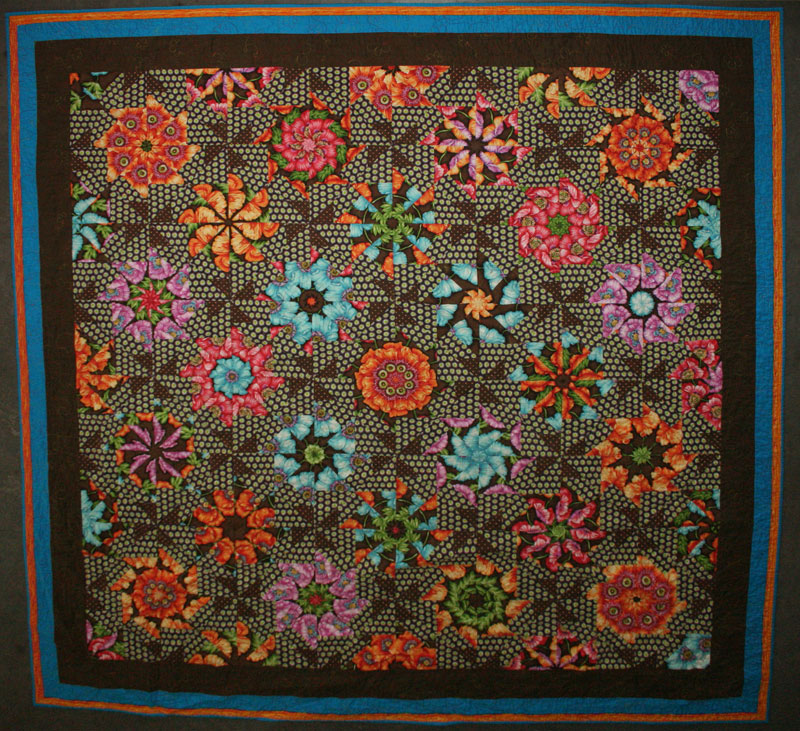 Candy (2012) this cheery quilt was made from mom's "wacky-stacky" instructions, using a large print of some brightly coloured flowers for the main fabric. this technique requires 8 repeats, and the block size is very much determined by the size of your repeat. this was a much faster method that the top quilt. This is my first attempt at mitred border corners.