Teensy Weensy Buttons
okay, it's not my fault - a friend needed some particularly small buttons for a tiny stuffed animal she was making, so i went into production mode and manufactured some wee buttons for her and even sewed them onto little cards for her... and in so doing kinda fell in love and decided to spend a few more hours on this project... ending up with hundreds of finished button cards and a scrappy stand made from bits and bobs.
at first i thought it should stand alone as a scultpure (which it does) but i do now also sell the buttons therein, which i can replenish as required... or at least as long as there is plastic garbage in the world, that is.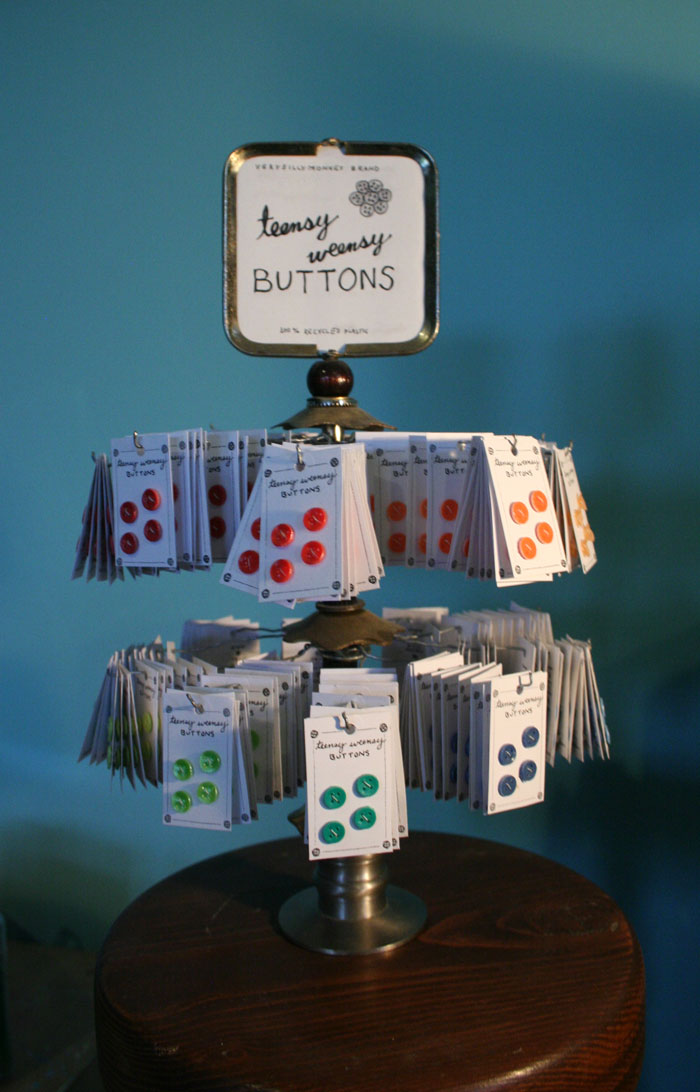 below are the original buttons, the inspiration, Bozo made by Leah G, and the printed card sheets i would sew the buttons onto while waiting for flights in airports.